P5949
Europe-Africa 2022 Little League World Series Sublimated Tee
Introducing, to the 2022 starting line up, the Little League Baseball World Series Europe-Africa region sublimated tee! Congratulations to the Europe-Africa champions Emilia Romagna Little League from Bologna, Italy for making it all the way to Williamsport, Pennsylvania!
Details:
95% Polyester/5% Spandex
Purple tee with teal sleeves
Region name and World Series logo on front, keystone emblem on back neck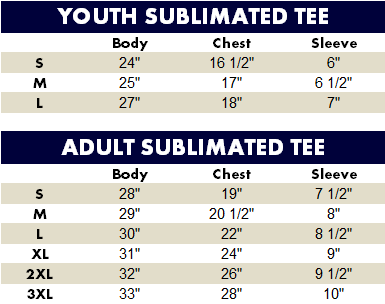 One Team. One Little League®
DON'T MISS OUT ON OUR CLEARANCE!
SHOP NOW