P5947
Great Lakes 2022 Little League World Series Sublimated Tee
Introducing, to the 2022 starting line up, the Little League Baseball World Series Great Lakes region sublimated tee! Congratulations to the Great Lakes champions Hagerstown Little League from Hagerstown, Indian for making it all the way to Williamsport, Pennsylvania!
Details:
95% Polyester/5% Spandex
Royal tee with orange sleeves
Region name and World Series logo on front, keystone emblem on back neck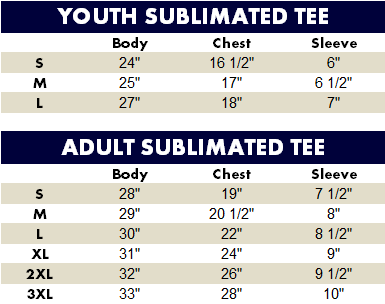 One Team. One Little League®
DON'T MISS OUT ON OUR CLEARANCE!
SHOP NOW